2020 IN-SEASON WEEKLY RENTAL RATES
June 20 – September 5, 2020
In-Season Rental Week runs Saturday to Saturday
(Massachusetts and Provincetown taxes are at 14.45% due to water conservation tax.)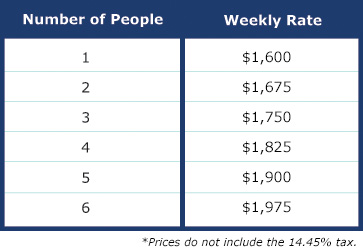 2020 OFF-SEASON RENTAL RATES
September 5 - October 12, 2020

During the off-season, we rent on a nightly basis with a two night
minimum at $100 per night plus the 14.45% lodging tax.

RESERVATION POLICY:
A deposit is required to secure your reservation.
Deposit can be made by check or money order and payable to Ainsworth Cottages.
Balance is due upon arrival and can be paid by check or credit card.
CANCELLATION POLICY:
In the event of a cancellation, the deposit will be refunded if we are able to re-rent the cottage for the same time period. We will make every effort to do so.
OVERNIGHT GUEST POLICY:
Each overnight guest is subject to a $15 per night charge, maximum
$50 per week.
Fire regulations limit number of guests per cottage: The 2 bedroom cottages sleep a maximum of 5 people; the 3 bedroom cottage sleeps a maximum of 6 people.